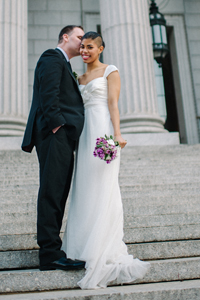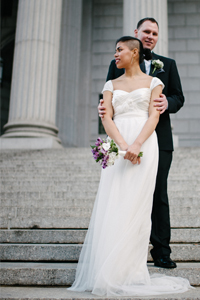 Dear Luda,
I don't think I ever wrote you to thank you for altering my wedding dress.  It came out so well and it fit me perfectly!  Everyone complimented me on the lovely sleeves and the way the dress fit me so well. 
I don't think I would have felt as beautiful as I did on my wedding day if I hadn't been for all your hard work. The dress really is gorgeous after your alterations.  
Thanks again for all your help and making my wedding a memorable occasion.  
Marcela