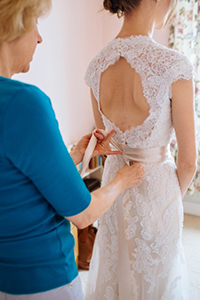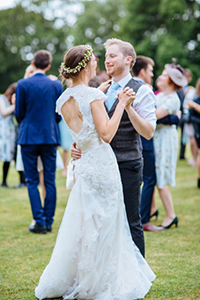 Dear Luda,
I just wanted to write to say the very biggest thank you for all the work you did on my dress to make it absolutely perfect. You could not have done a better job at ensuring it fit exactly as it should and I loved every minute of wearing it on the big day!
Thank you so much for making the process of altering the dress so much fun too – with buying a dress second hand there is always a risk that you miss out on the fun of trying dresses on and the anticipation of fittings.
My mum and I were so impressed with your very apparent knowledge, experience and love for your job

and I am so very very grateful that I stumbled across recommendations for you online! I could not have been more thrilled with the result!
Love,
Harriet – a very happy bride!