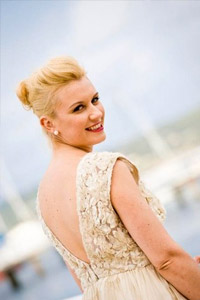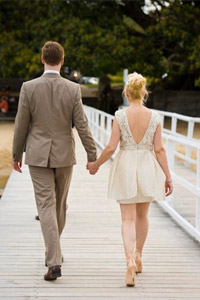 When I got engaged I knew I didn't want a big traditional wedding gown, I bought my Phillip Lim dress online and hoped for the best!
It didn't fit perfectly but Luda did such an amazing job altering my dress in more places than I thought possible and making me feel confident that we could make this work.The price was also very reasonable.
Luda understands brides can be anxious, she helped me to relax and she really cares about how you will feel on the day. I would recommend her to anyone!
Melanie
For this dress we had to shorten straps and have it taken in.