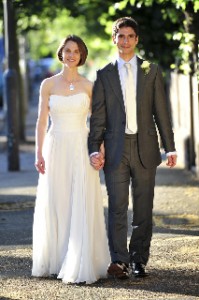 I thought you'd like to know that my wedding went very well and that my dress was very much admired.
It was lovely to have something that fitted so well but still let me eat!
Thank you so much for all your work and reassurance during fitting.
Kind regards,
Bianca
Bianka's dress had to be taken in and the chiffon hem required shortening with great care,because of the fineness of the fabric.It all worked very well and looked gorgeous.