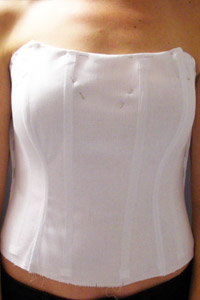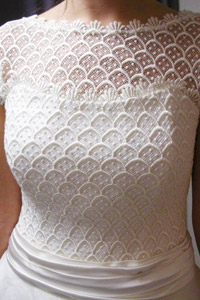 The client brought a wedding dress to me for alteration. Unfortunatly the bodice did not fit at all. On close inspection we realised it could not be altered to make it fit. The only alternative was to make a new bodice to suit the skirt.
Proper fittings (5-6) were taken and a new bodice was made. In addition a detachable top was made for the bodice wich could be removed in the evening.
As you see from the pictures it was a great success and the bride was thrilled. Thus an unsuitable dress was turned into something wonderful.